Football Medicine Conference | Module 9
The Football Medicine Conference is an established event. The 9th edition will take place digitally in May 2023. All interested doctors and physiotherapists are welcome to be part of the digital conference hosted by the DFB-Academy. A lot of famous international speakers will give insights in current topics of football medicine.
Emergencies in football medicine | 17.00-20.00

17.00 | Welcome | Tim Meyer (Saarbruecken) & Werner Krutsch (Nuremberg)

17.10 | ACL rupture in footballers – What do we know from research and surgical routine | Christian Fink (Innsbruck)

18.10 | Medical management of large events like football matches | Guido Pieles (Qatar)

19.10 | Prevention of injuries in football – What is the evidence and does it only refer to 11+ or similar training exercises? | Christian Klein (Cologne)

General Football medicine | 17.00-20.00

17.00 | Chat room 1 opens (DFL doctors) & Chat room 2 opens (all other participants)

18.00 | Use of antibiotics in football players | Soeren Becker (Saarbruecken)

19.00 | When a player has been tested positive: team doctor responsibilities and pitfalls | Heiko Striegel (Stuttgart)

Orthopaedic Football medicine | 17.00-20.00

17.00 | The SCAT-6 and the Amsterdam Consensus Meeting – What's new? | Claus Reinsberger (Paderborn)

18.00 | Bone fractures in football – proper surgical management to receive fast healing and avoidence of complications | Ulrich Stoeckle (Berlin)

19.00 | How to avoid overdiagnosis from modern imaging | Katrin Eichler (Frankfurt)

19.50 | Summary and Future Directions | Tim Meyer (Saarbruecken) & Werner Krutsch (Nuremberg)

20.00 | 30 min. online exam for alumni of 3 modules (if applicable and only for German doctors)

For doctors:
10 education points for this online conference have been applied at the State Medical Association of Hesse (LÄKH).

For physiotherapists:
8 education points for this online conference have been applied at the German Olympic Sports Confederation (DOSB).

Costs:
The participation fee for the football conference is 250,-- € net plus VAT. This price includes the training fee and access to the Online Campus, which makes the online event technically possible.

Registration deadline:
We kindly ask you to register until Friday, 5. May 2023, 16:00 CET.

The content of this online seminar is designed to be product and service neutral. We confirm that the scientific management and the speakers will disclose potential conflicts of interest to the participants. The seminar is supported by UEFA. There is no further sponsorship of the event. The total expenses of the event amount to approx. 7,000 €.
Football Medicine has become very international over the last years. This does not only refer to research which has always been supranational but also to the community of sport physicians active in the sport of football. Consequently, our advanced educational event will now be offered to a larger group of interested colleagues. For this reason, it has to be held in the English language. Our events in presence will remain primarily German.
In modern football, the football physician and team doctor find themselves in a field of tension between the specialization of skills and knowledge, but also the need to provide integrally medical care for the player. The interdisciplinary medical care of football players has become a task that requires not only a team physician experienced and versed in football, but also an environment and network of other medical disciplines and expertise. With our football medicine advanced training of the DFB we try to meet the requirements and necessities of a doctor in football.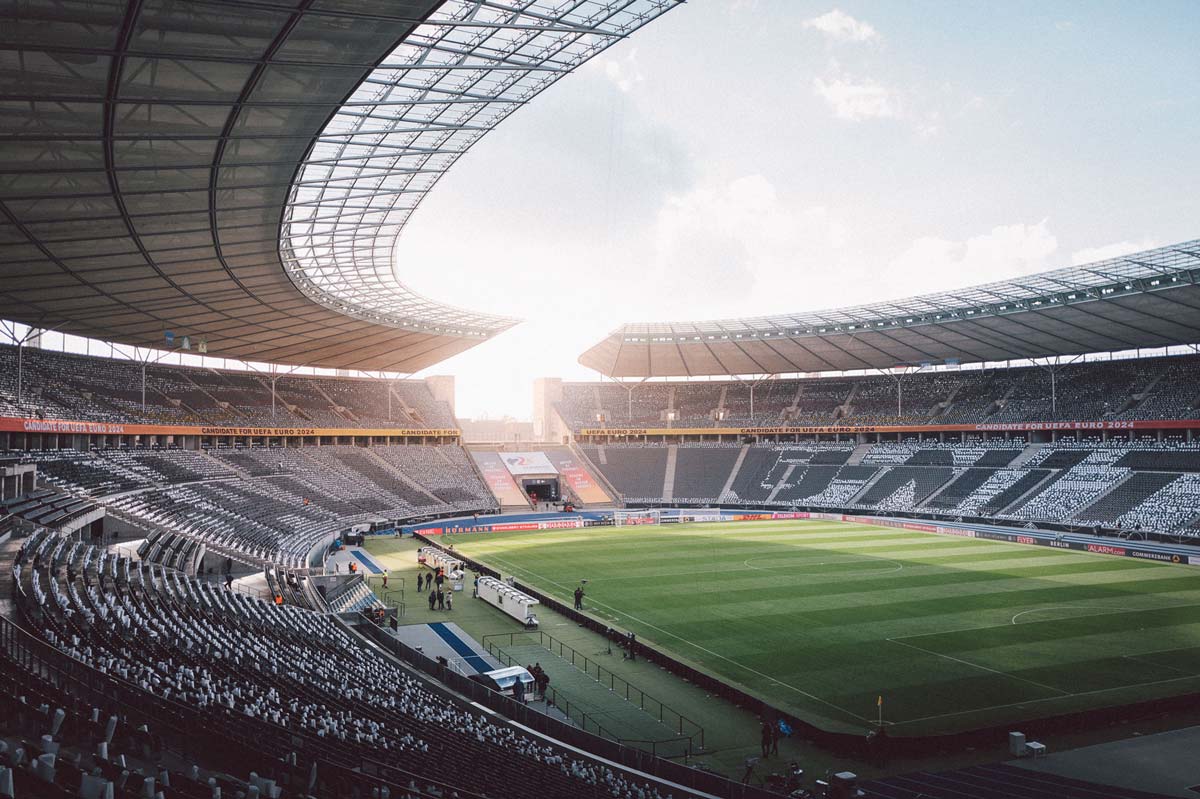 Vielen Dank für Ihre Registrierung für den Newsletter der DFB-Akademie!
Sie erhalten einen Link zur Bestätigung Ihrer Anmeldung in Ihrem angegebenen Postfach.